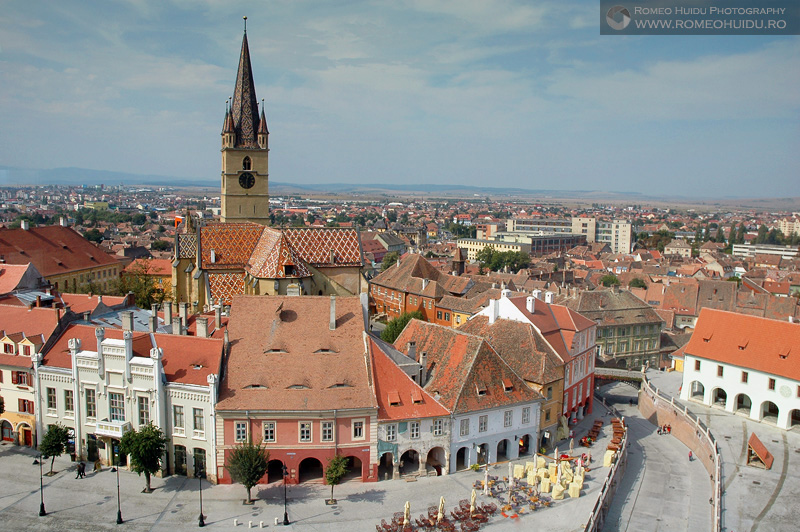 SIBIU, ROMANIA
A View Over the Council Tower
Sibiu (Hermannstadt in German) was the largest and wealthiest of the seven walled citadels* built in the 12th century
by German settlers known as Transylvanian Saxons. The riches amassed by its guilds paid for the construction of both
impressive buildings and the fortifications required to protect them.
At the corner with Avram Iancu Street ( in Piata Mare ) stand the old mayor's residence and
the imposing Council Tower (Turnul Sfatului). Built in the 13-th century, this tower was used as entrance
gate to the second row of fortified walls built around Sibiu. Throughout the centuries, the Council Tower served
as a grain storehouse, a fire watchtower, a temporary prison and even as a museum of botany. On the top floor,
an observation deck allows a bird's-eye view of the historic town and the Fagaras Mountains beyond. »»»
Image by Romeo Huidu - www.romeohuidu.com
Each image and map in this Website is legally protected by U.S. & International
copyright laws and may NOT be used for reproduction in any manner without the
explicit authorization of the Romanian National Tourist Office.